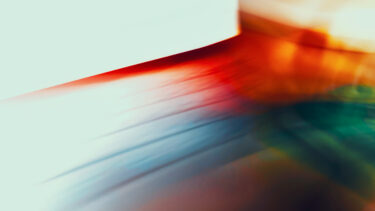 Services
Do you need a new name or identity for your company, brand, product or service?
Professional Handbook
What to expect when naming a brand
How do you know, that you need
a new name or identiy for you brand?
Ask yourself:
Your name is your brand story in its shortest form, do you to need a new name for your business to tell that story?
Are changes in your industry, emerging trends, or shifts in consumer preferences requiring you to update your brand identity to maintain competitiveness and relevance?
Does your design system not enable your teams to apply your brand consistently and effectively across all touchpoints?
Behind the most beautiful brand identities and compelling brand names stands a clearly defined brand ambition
At the heart of crafting a compelling and enduring brand lies a crucial imperative: rooting the creation of a new brand name or brand identity in a robust strategic foundation. The process of brand development is an intricate dance between creativity and strategy, where every choice must serve a purpose. It is the strategic bedrock that sets the tone, direction, and resonance of a brand, ensuring that it not only captures attention but also forges a lasting connection with its audience.
At the beginning of each design journey, stands the question of what ambition your brand is chasing. Where is your brand heading next? Which needs are your customers expecting your brand to meet? And how can you empower your brand and business to foster sustainable growth?
Once the strategic foundation is laid, the design application process takes flight. Every design choice needs to be purpose-driven, encapsulating the brand's ethos, and personality, and ultimately enabel the brand to reach it's ambition.
A purposefully created brand identity or name open the door to what branding is really about today: giving brands the confidence to make Iconic Moves and alter the competitive landscape.
*Lucidpress (2021)
Over the past 50 years, Interbrand has created some of the most iconic global brand identities and names
Bluetooth, Wi-Fi, Viagra, Nintento Wii, Hulu. BUGATTI, GE, Juventus, Siemens, Jio, Kia. Just to name a few of the iconic names and brand identities Interbrand has been involved in creating over the past five decades.
Over 50 years, Interbrand has consistently showcased its unrivaled expertise in the intricate realm of branding. Our dedicated team of experts possesses a remarkable talent for distilling the very essence of a brand and expertly crafting a name and identity that authentically resonates with the target audience. What sets us apart is our expansive global presence, which allows us to draw from a rich cultural tapestry, ensuring that the brand identity we create transcends geographical boundaries and effectively reaches diverse markets.
Our commitment to innovation is evident in our track record of successful collaborations with both Fortune 500 giants and emerging startups, marking us as the trusted partner for companies of all sizes. Our holistic approach, combining strategy, design, and cutting-edge market insights, guarantees that the brand identity we shape is not just unique but also enduring in the ever-evolving business landscape. In the sphere of brand transformation, Interbrand proudly stands as the indisputable standard-bearer, making us the ultimate partner for any business looking to craft a fresh, captivating brand identity.
Meet the brands made by Interbrand
Learn more about what it takes to build a future-proof brand identity.