Jio
Connecting India to 10m new customers a month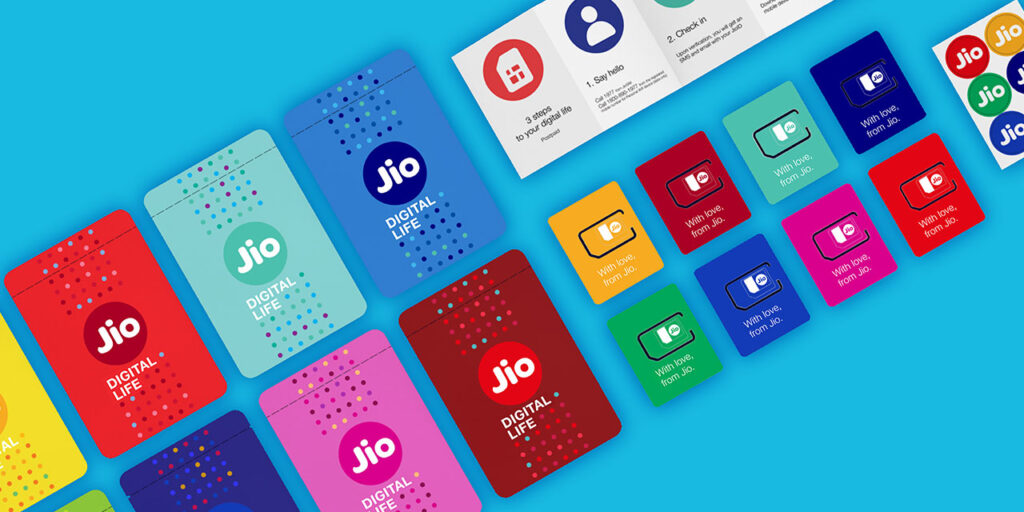 Shifting from a classic telecom brand to a digital lifestyle.
The digital revolution, which has brought the potential of the internet to the 700 million people in India is largely thanks to one company's ambition and the power of a single brand — Jio.
But let's revert:
Reliance, India's premier industrial conglomerate, was the last to enter the country's crowded and highly competitive telecom market. The telecom market in the country had been exploding, with data prices being driven lower constantly. Most brand narratives were built around network coverage, download speeds, tariffs, and value-added services. In a market that was set to constantly underprice competition, Reliance aimed to be different, following the ambition to inspire and take India to a new digital era.
So in line with India's Prime Minister Modi's vision of a "Digital India", Reliance, set out to create the world's biggest 4G network, and exceed the experiences customers expect from a telecom service provider.
By this, they turned being the last telecom brand to enter the market into an advantage. With the freedom of not having to carry over legacy technology, the newly created brand immediately set out to shoot for the stars.
Shifting the conversation from telecommunications to a way of life.
In close collaboration with the Reliance team and customers across India, we laid the foundation of how Reliance's ambition could be achieved. For this, we collaborated with customers in real time to identify human truths – the emerging desires and behaviors that would unlock relevance and capture India's imagination.
A driving result of this research was the opportunity to shift the conversation from the network and data itself to what it could do for the nation and its people. In doing so, we considered all features and services the brand would be launching in the future, including streaming, payment services and more. Based on Reliance's core concept of Digital Life, where every Indian would see their lives transformed by technology, and the already existing name "Jio" which means "live long" in Hindi, we created a brand to bring this idea to life.
Based on this, the teams from Interbrand and Reliance worked together to create an ecosystem that ensures customization consistently remains at the forefront. The "Colours of India" became the guiding design principles that was used across the creation of all new brand elements. From an algorithm that flexibly and ever-innovatively combines India's most used colours within the identity to an ecosystem of services that enables a Digital Life for all, personalization was set out to become the heart of the brand.
The newly created Jio brand is not constrained by the telecom category, but able to seamlessly expand into adjacent categories like entertainment, payments, shopping and more.
Say hello to a telecom brand with the power to spark a digital revolution.
Jio's introduction moved the needle forever, rapidly changing the Indian telco market with its simple, new tariff structure and game-changing products that spoke directly to an emerging digital lifestyle.
The brand was commercially launched in September 2016 with much fanfare, leveraging the government's "Digital India" initiative.
Since then, Jio was able to scale up in unprecedented ways – it added 50 million customers in less than 3 months, and 100 million customers in just 170 days. Three years after its launch, Jio became India's largest telecom service provider, and by 2019, Jio emerged as the world's second-largest telecom service provider with over 350 million customers.
Jio was also able to attract a clutch of global investors, given its reach and potential. In April 2020, Facebook invested $5.7 billion in Jio Platforms. Google followed with an investment of $4.7 billion. In all, Jio was able to attract investments to the tune of $20.2 billion in a pandemic year.
If you want to know more about this project, we would be happy talk