Kia
Movement that inspires
Rise of the new Kia
Introducing a new logo for the first time in 30 years, Kia wanted to expand its business area to future mobility products and services and move beyond an automobile manufacturing company. The new "Kia" aimed to create a distinctive brand, aligning with its corporate strategy.
Our task involved developing brand communication guidelines, including graphic motif, image, color system, and motion style guides. These guidelines were tailored to align with Kia's philosophy "Movement that Inspires" and to adapt to diverse proportions and media outlets. This approach, considering global company traits, ensured Kia's brand image remained consistent worldwide.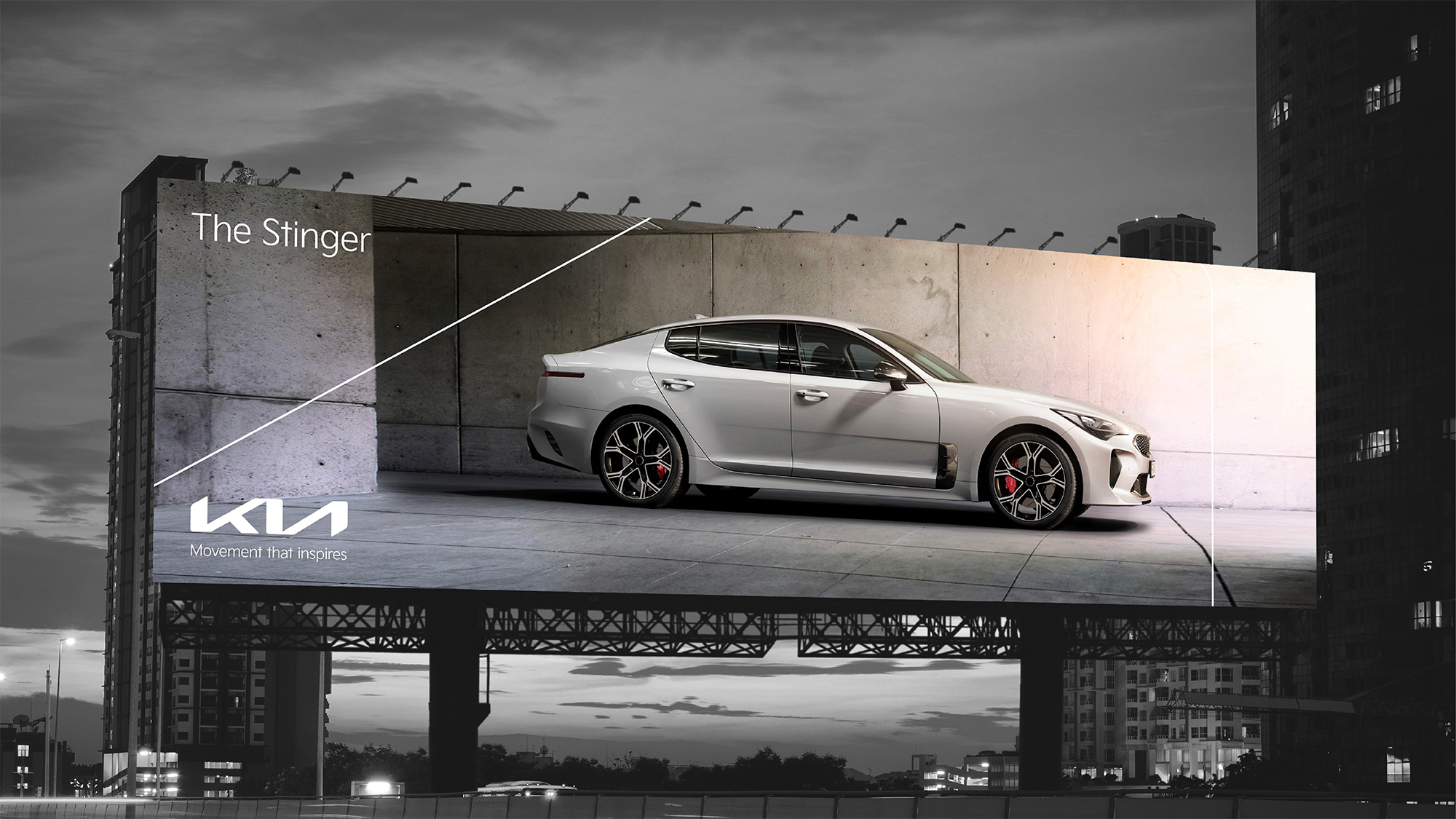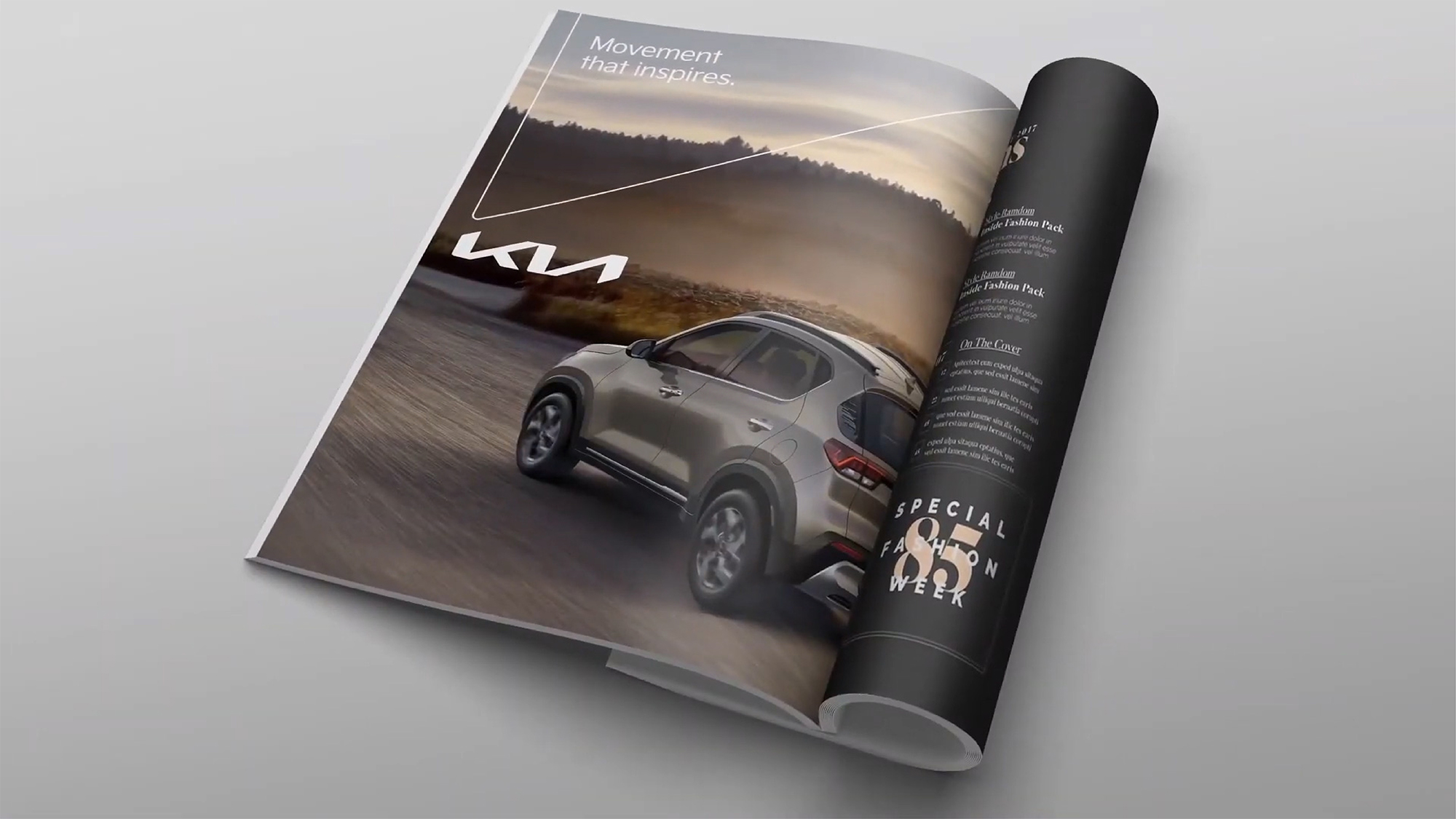 Rising Motion
Envisioning a motif that seamlessly compliments the logo, the Interbrand team chose to emphasize the 'rising motion' found in specific parts of the logo's structure. Always paired with the logo, these dynamic angles symbolize Kia's progression into the future.
To align with the new motif, image guidelines were established to maintain a consistent tone and style throughout the image selection process. A simpler, more refined color palette was introduced, incorporating modern black and white as primary colors. Finally, the team developed a motion system and guidelines to ensure the consistent expression of Kia's unique motion styles, including intro, end frame, transition, and subtitle.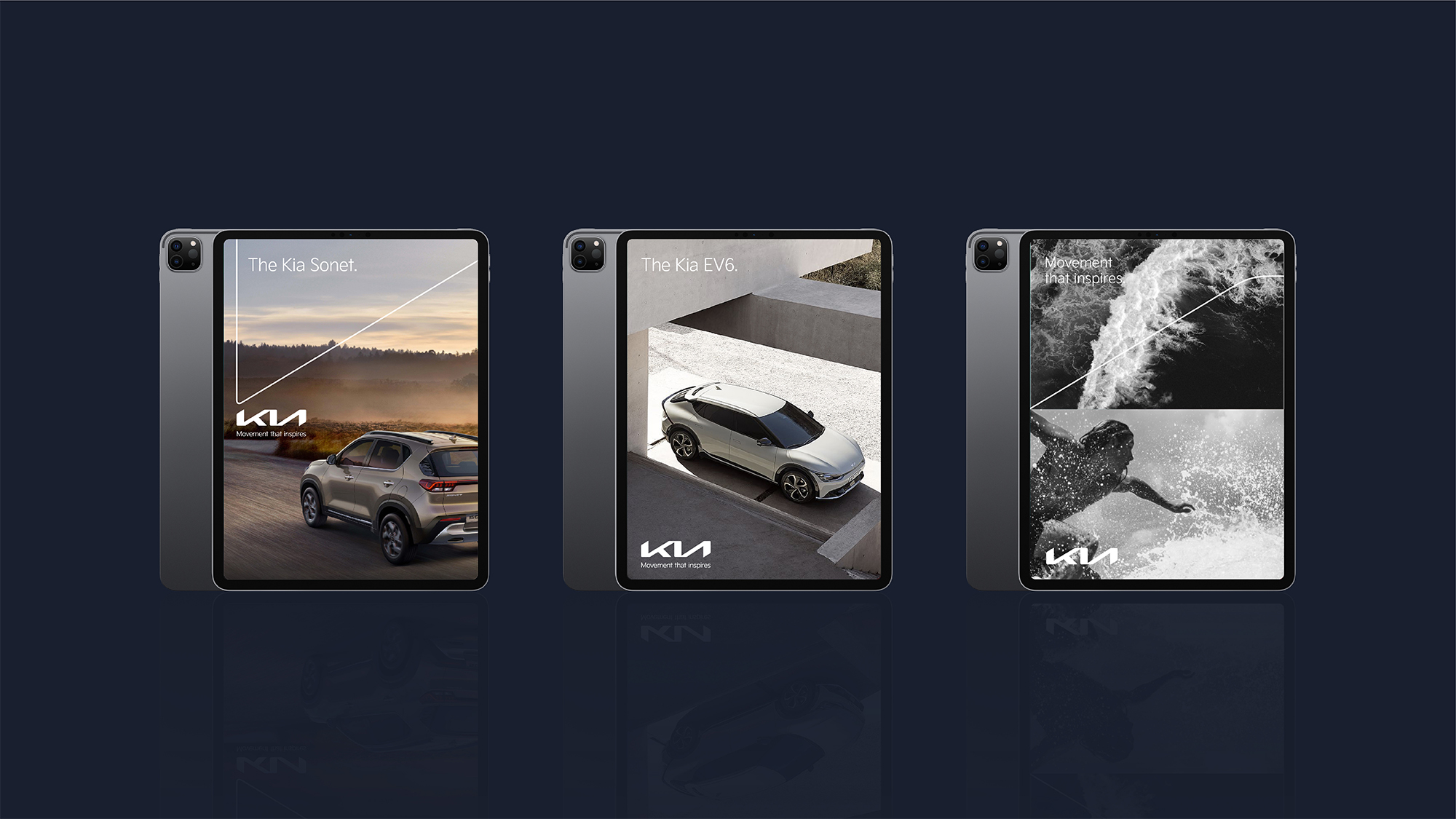 Building the foundation for sustainable growth
In the course of the project, we received an additional order to produce a brand launching video, and the newly created logo, typeface, color, image style, graphic motif, etc. were captured in a sensational video featuring the Brand New Kia.
As Kia continues to expand its mobility business and grow from 5 trillion won in 2021 to 7 trillion won in operating profit in 2022, we look forward to further building brand equity by energizing and inspiring consumers' lives. Kia's strategic plan for 2030 involves leading in the future mobility sector by strengthening their position in the electric vehicle market. They aim to expand their market share in key regions such as the United States and Europe.
If you want to know more about this project, we would be happy talk