Korean Tourism Organization
Creating Kingdom Friends, the mascots for KTO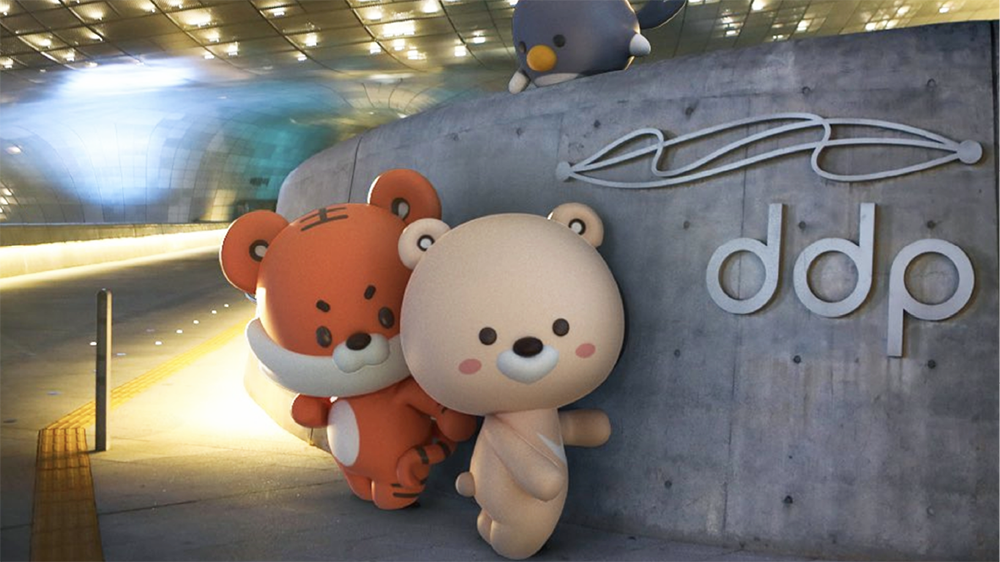 Creating unique love
Our decision was based on three animals that speak to the uniqueness of Korea. Animal mascots are also very relatable and easy to promote on various digital platforms. So, we chose three animals that are universally loved by Koreans: a tiger, a bear, and a magpie. After creating the mascots with designs from those three animals, we also created a unique universe for them.
A universe to explore
To create a complete universe, each character was given a name and a personality. The tiger character's name is Hojong and he was imbued with a regal persona: for that reason he had solemn and serious characteristics. However, he also could be endearing during his travels around Korea. The bear character's name is Mugo, and he is a bodyguard for Hojong. Mugo wants to be charismatic, but he is also shy and clumsy. The name of the magpie character, who has the magical power to control time and space, is Kawoo. Kawoo aids in Hojong and Mugo's voyages all over Korea.
Kingdom Friends on all possible channels
Hojong, Mugo and Kawoo are called "Kingdom Friends," and Kingdom Friends has been active in various forms of 2D/3D content, webtoons and short-form video contents on various online and offline channels since their inception.
If you want to know more about this project, we would be happy talk