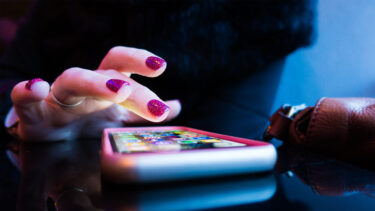 Arena CONNECT
Mastering the art of making "it all work".
Can the world's biggest brands survive the web's next big evolution?
Connect is both the lifeblood of capitalism, and its most volatile competitive field. In this Arena, the mightiest of brands compete – in a state of near permanent transformation – to be the primary point of connection between people, between things, and between people and things.
Apple, Alphabet, Microsoft, Meta and Amazon (and their subsidiary brands) dominate this arena: these five companies have a combined brand value of $1.16bn – just over 40% of the total value of the top 100 Best Global Brands.
The cumulative brand value of just these five businesses today is five times greater than the whole technology and connection sector 20 years ago.
Extraordinary Value
Connect brand are on average 72% more valuable than others
Fastest Risers
Average brand value growth of Connect brands compared to all other brands, YOY
Biggest Players
$1,535,162M
vs
$1,132,362M
Total brand value of the 27 Connect brands vs all other Top 100 brands in total
Outsized Growth
Total brand value change for Connect brands vs any other brand
It's almost impossible to imagine a world in which they don't dominate. Almost…
Over the next 100 years, humans will experience the equivalent of 20,000 years of technological advancement.
In the Decade of Possibility, changes that once took decades will happen in years – or even months, driving a revolution in the ways people and things Connect.
What does this mean for brands?
Everything…
As new technologies emerge, brands undergo wave-upon-wave of relevance crisis.
Consider the companies that dominated in the Web 1.0 economy. AOL, Yahoo!, Sun Microsystems, Nokia, Motorola and Sony Ericsson have all disappeared from Interbrand's Best Global Brands ranking and, in some instances, from our lives altogether.
Once upon a time, life without your Blackberry or your Nokia was unimaginable. Now? Not so much…
An analysis of Best Global Brands demonstrates the risk in an evolution of digital infrastructure. Each of these Web 1.0 brands dropped out of Best Global Brands Top 100 in the transition to Web 2.0.
Dropped from Grid:
2012
$6067m
Highest Brand Value
#55
Highest BGB Ranking
Dropped from Grid:
2004
$4495m
Highest Brand Value
#58
Highest BGB Ranking
Dropped from Grid:
2015
$35942m
Highest Brand Value
#5
Highest BGB Ranking
Dropped from Grid:
2013
$13231m
Highest Brand Value
#21
Highest BGB Ranking
Dropped from Grid:
2017
$6779m
Highest Brand Value
#62
Highest BGB Ranking
Is your brand ready for the evolution to Web 3.0?
Connect Arena: New Models for Human Truths, Brand Economics and Brand Experiences.
As Humans, we have an innate need to connect. But more isn't always better. It's about making the most of the connections that matter. When brands foster those vital social interactions, they bring more positive human energy into the world. Companies with capabilities in content, infrastructure, interfaces and devices are best set up to deliver connection but ultimately, it's the brand experiences that sustain it. Brands can accelerate growth by understanding, activating, and optimizing the human interactions that bring us together, helping us live long and happy lives.
Which Arenas Could Your Brand Play In?
Best Global Brands, like Apple, offer us a masterclass in sustaining relevance and growth by moving seamlessly across arenas to drive growth.
Where do you want to go next?