Thinking
PayPal's Vision: Empowering Customers and Shaping a Responsible Financial Future
Leanne Sheraton
Chief Marketing Officer PayPal
In a world characterized by economic and social uncertainties, PayPal has strategically positioned itself as a financial ally for customers. In 2023, the company embraced its customer-centric philosophy, with a focus on enhancing financial well-being and security.

"We made a very conscious decision to focus efforts on initiatives that would put money back in the pockets of customers and help them feel more confident in either running their business or managing their financial life," Leanne Sheraton, PayPal CMO said.
This commitment is evident in PayPal's most visible initiatives, including PayPal Rewards and the expansion of its pay –later products. Recognizing the importance of financial security, PayPal has also invested in features like 24/7 fraud alerts, passwordless logins and package tracking.

Venturing to bridge the gap between traditional and digital currencies, PayPal recently introduced its own U.S. dollar-backed stablecoin, PYUSD, entering the crypto market in a more substantial way. Sheraton noted that there is a cohort of PayPal customers who are crypto "super users," but that crypto experts and novices alike can feel secure in using PYUSD.

"PayPal has an important role to play in increasing customer comprehension of the benefits and applications of crypto currencies," Sheraton said.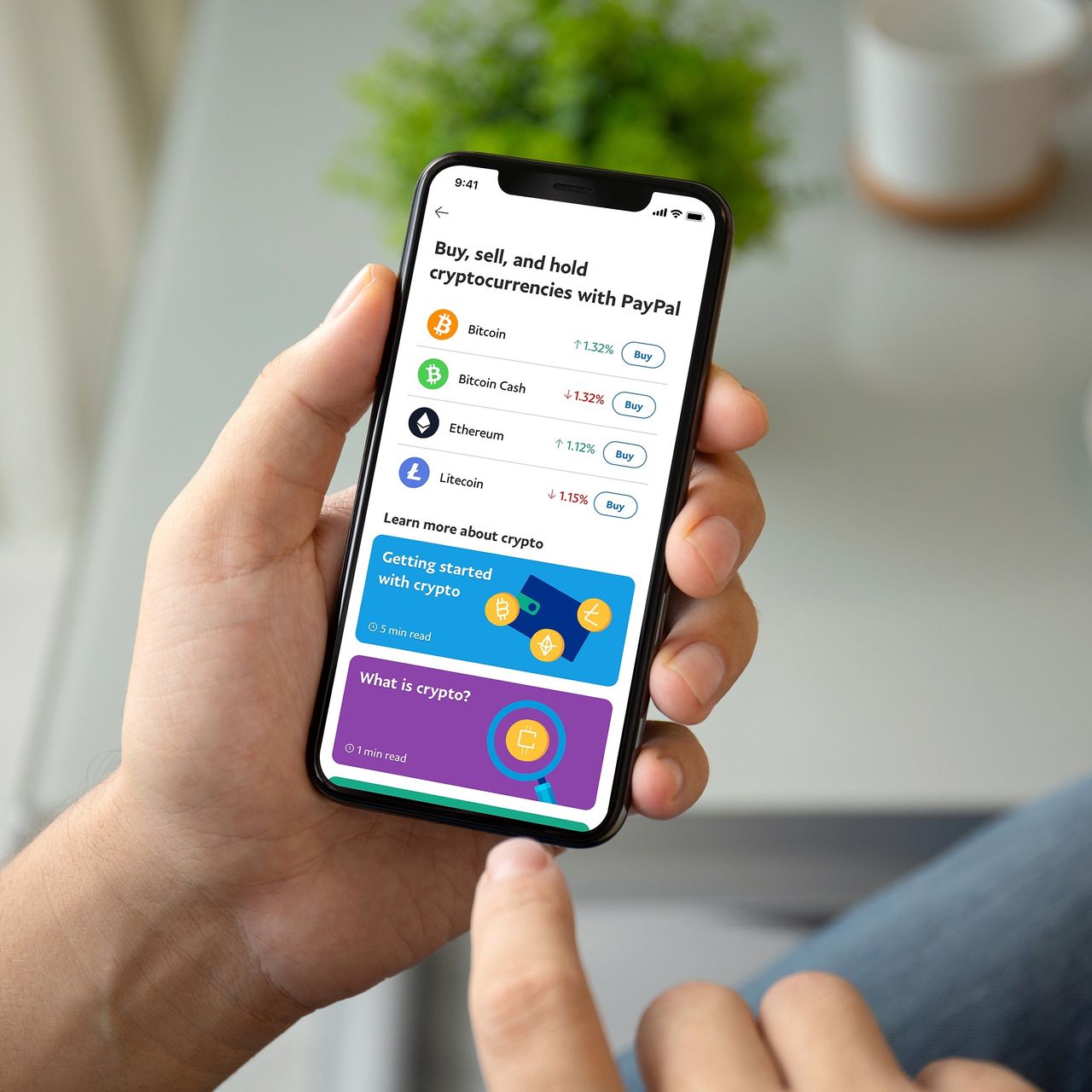 PayPal's growth trajectory extends beyond geographic expansion, aligning with the global shift towards digital services. The company seeks to identify areas where digital payments can simplify processes, reduce friction, and add significant value to customers' lives. However, PayPal also recognizes that advancing the financial health of its customers is a critical part of the customer experience. It seeks to level the playing field, becoming the champion of customers and providing clarity in moments of crisis.

"There's no point in going out and talking to customers about big savings goals and big moments in their lives when they're struggling to pay the bills every month," Sheraton said.

Customers are at the heart of PayPal's brand purpose, influencing every facet of the brand from product development to policies. Partnerships with banks, merchants and digital wallets contribute to a customer feedback loop and a comprehensive 360-degree perspective that has led to personalized strategies, risk management at an individual customer level, flexible credit experiences and a focus on rewards that continuously puts money back into the wallets of customers.
"Brand health is truly in the hands of our customers," Sheraton said. "This is a big challenge but also an opportunity to optimize every customer interaction through a real time and vigilant approach to measuring, monitoring and acting on customer needs and feedback."
"It's less about brand oversight with a move towards empowerment and enablement of all of the team members who are operating on the front line," said Sheraton. "It's a fundamentally different way to think about brand management and brand health."
Empowerment extends not only to team members but also to super users and advocates, who now feature regularly in PayPal's marketing and communications. "It's so much more powerful for our super users and brand advocates to share their stories – it's a more authentic way to build your brand through the voice of your customers." 
 
PayPal has long leveraged machine learning and now employs AI in various aspects of its operations. From a marketing perspective, AI is employed in piloting content creation and creative exploration, benefitting the overall brand and producing documented growth. 
 
"I'm a really big believer that the case for brand investment needs to be directly mapped to a growth commitment," Sheraton said. 
 
PayPal's commitment to customers extends beyond just transactions. The platform actively supports people affected during humanitarian crises and natural disasters, such as the Maui wildfires. PayPal processed more than $20.8 billion dollars in donations last year alone. PayPal's actions have taken the brand beyond being only a financial service provider, shifting the PayPal name to be considered a global actor dedicated to empowering customers and making a positive impact on the world. 
 
As customer needs grow and shift at unprecedented speeds, PayPal not only matches pace, but actively anticipates how it can best meet the needs of users both today and tomorrow to create a safer, smarter and more secure financial future for all. 
 
"We aim to present the best options to customers on their terms so that it's good for the customer and not just good for PayPal or for one of our partners," Sheraton said, "And that's what really differentiates PayPal." 
Best Global Brands 2023
How Iconic Brands Lead Across Arenas