Rafa Nadal
Turning a legend into an icon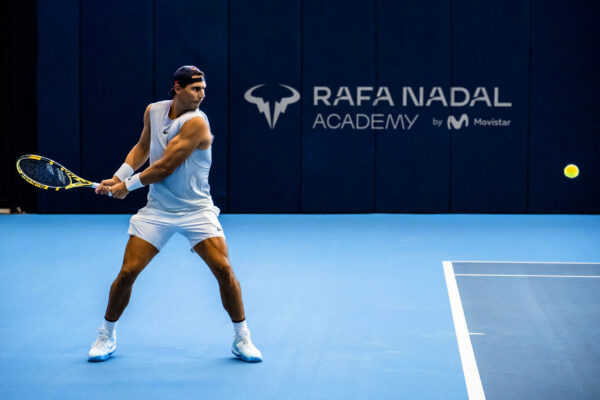 How many people remember Lacoste was a tennis player?
Beyond his sports performance, Rafa Nadal embodies a distinct life philosophy.
He has crafted an incredible legacy around his brand, thanks to his exceptional prowess on the tennis court. With 22 Grand Slam titles, he stands as one of the most decorated male tennis players in history. At the age of 37, he embraced a new challenge: transforming his personal brand into a legacy icon that transcends the realm of sports and resonates with audiences worldwide.
In a world where prominent figures in culture and sports have transformed themselves into bold statements (think of Michael Jordan, Roger Federer, or LeBron James) that expand across various arenas, the question arises: How can Rafa Nadal's influence be harnessed in a genuine and relevant manner? How can we maximize its potential and extend it beyond the confines of sports? These were some of the inquiries Interbrand had to address when approached by Rafa Nadal's team in Mallorca, Spain.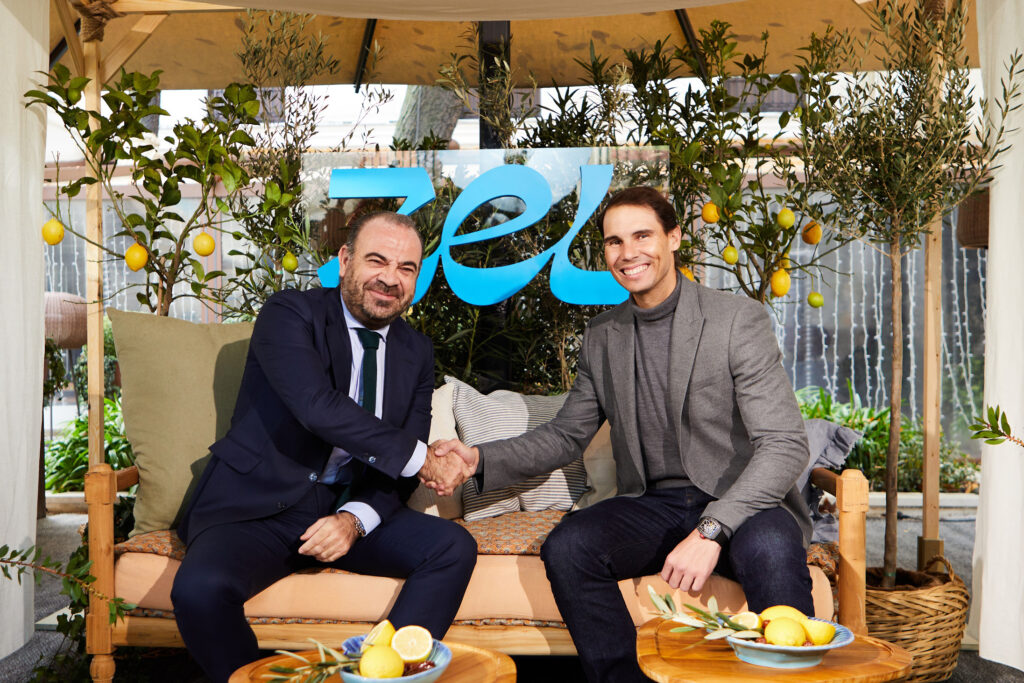 An iconic brand that transcends sports to inspire people to achieve Its own ideal
Through a profound exercise of Human Truths involving potential consumers across geographies, representatives of related brands, independent experts from various industries, and Rafa's own team and family, we identified potential arenas where his personal brand could add value and serve as a catalyst for choice.
Subsequently, we activated our Brand Economics lens to assess, prioritize, and mitigate risks associated with the identified opportunities. We quantified the potential alignment of Rafa as a brand in different arenas (Explore, Express, Learn, Thrive…), modeling financial success for each option.
Simultaneously, a renewed brand strategy was developed, providing the necessary foundation to define a consistent ambition and path aligned with the insights gained from the previous exercises. All of this landed in a new brand mantra "Inspiring people to achieve their own ideal," which encapsulates Rafa's purpose and serves as a guiding light for future business decisions.
The outcome of the exercise identified a series of business verticals in which the Rafa Nadal brand could and should establish a presence.
The first of these pertains to the Learn and Thrive arenas through the Rafa Nadal Academy. This sub-brand underwent an iconic and bold transformation inspired by Rafa's energy and unique personality, both on and off the tennis court – iconic, vibrant, fearless, and unorthodox. The brand now embodies all these aspects: from the custom wordmark to the dynamic visual system featuring interactive frames filled with challenging messages, as well as the energetic color palette and the ripple effect in keywords.
However, the true challenge was to instill confidence in the client to delve deeply into the Explore arena. Thanks to our investigation around Human Truths and Brand Economics, we revealed a clear opportunity linked to Rafa's strong Mediterranean and Balearic DNA.
This opportunity gave birth to ZEL, a new concept in the hospitality sector: a truly immersive experience that allows travelers to explore the Mediterranean essence like never before in different parts of the world.
In collaboration with Meliá Hotels International, Rafa leverages his origins to meet the expectations of a medium-upscale audience seeking vibrant experiences with an enjoyable lively and authentic touch.
We defined the new brand strategy and targeted "moment maximizers" and "enjoyment masters," profiles drawn to Mediterranean culture but who also seek to savor local flavors in key destinations. ZEL offers these "buyer personas" exciting experiences while focusing on their well-being through a comprehensive and balanced interpretation: energy and excitement fluctuate throughout the day, encompassing a wide range of offerings, including gastronomy, training, live music, leisure and more.
The brand strategy and expression were just a small part of the work. We inspired and created the entire brand experience from ground up: service principles, interiors, common areas, textiles and textures, architectural features, furniture, colors, lighting, sound, food & beverage, partnerships, amenities, artwork, and so on.
The name ZEL is inspired by 'cel,' the Majorcan word for 'sky,' transporting us to a place where life (and ZEL hotels) is best enjoyed: outdoors.
Game, set, match… beyond the tennis court
Rafa Nadal's new brand was unveiled at his Academy, marking the sixth anniversary of its inauguration. Since then, plans have been announced to open new branches in cities around the world.
Meanwhile, the inaugural ZEL hotel opened in Mallorca merely six months after the joint venture between Rafa Nadal and Meliá Hotels International was announced. It swiftly earned a spot on Condé Nast Traveler magazine's prestigious Hot List 2023.
With the ambitious goal of establishing 25 destinations globally within the next five years, ZEL aims to export the Mediterranean lifestyle to key international audiences. ZEL offers exciting and immersive experiences with a Mediterranean flow, giving you the opportunity to connect with yourself and others in a lively way. Its experience revolves around well-being but in a joyful and vibrant manner. It's a space where 'things happen,' where creativity is celebrated, and gastronomy is experimented in open air. Ultimately, it's a place where life is enjoyed in the way one would expect from the Mediterranean.
Most importantly, Rafa Nadal has embarked on a journey to transform his legacy into an icon that inspires everyone to pursue their own ideal.
If you want to know more about this project, we would be happy talk