Moleskine
From inspiring books to inspiring places
Inspiring contemporary nomads
In the mid-1990s, Moleskine's founder wanted to create an ecosystem of objects for a new type of consumer she had noticed. The "contemporary nomad" was someone who used emerging tech to live, work and travel wherever they wanted, yet also required an analogue anchor. Moleskine pitched itself as the notebook for the creative and imaginative, part of a wider set of objects that connected the analogue and digital worlds.
Moleskine's much-imitated notebooks are an ubiquitous tool among thinkers and makers worldwide – inspiring more of a cult following than a customer base. Moleskine enjoyed something rare: the authenticity of a story materializing into a product. The question was how could we extend that story to create richer experiences and additional revenue streams?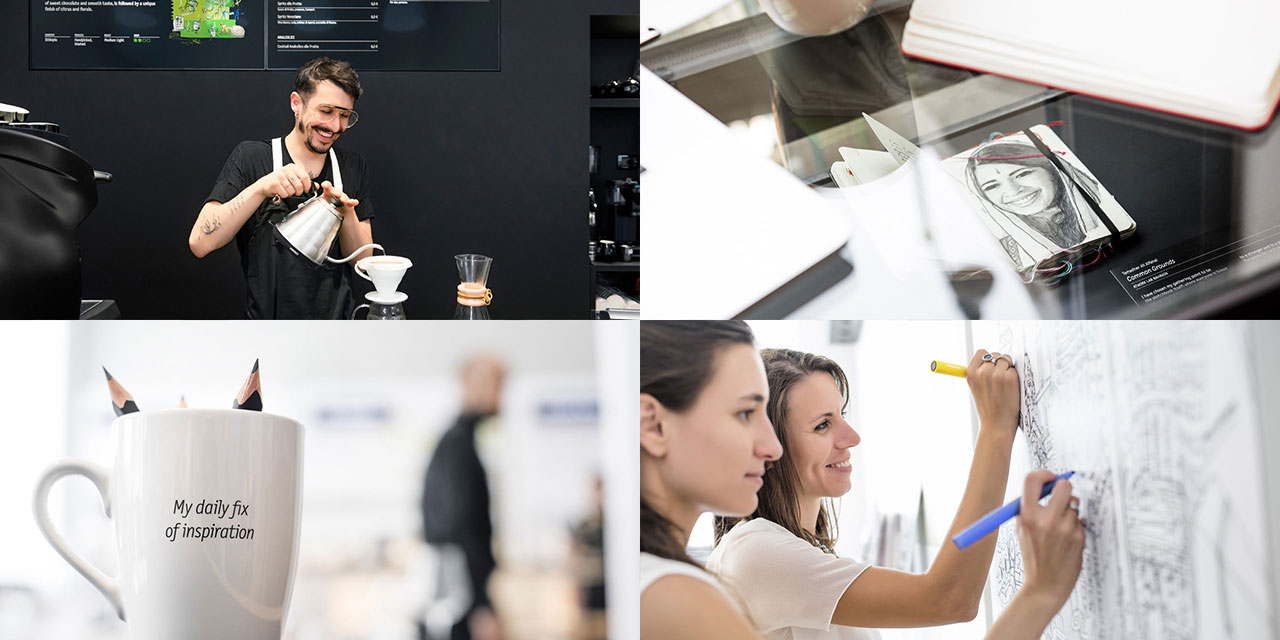 Creating an iconic world of journeys
By reframing Moleskine as being in "the world of journeys," which created space for innovation. The Moleskine Café, a reinterpretation of the early 20th century literary cafés, was an iconic move that helped Moleskine claim a unique space in the market.
Moleskine have expanded their Cafés globally – to Beijing, Hamburg, London and New York. D'Ieteren (Moleskine's holding company) mentioned the Moleskine Café several times in its FY 2017 report – and specifically called out the fact that it enabled Moleskine to build a stronger emotional and physical connection with their community of contemporary nomadic customers, as well as support in maintaining the growth of the brand. A narrative that Hemingway would be proud of.
Becoming more than a notebook brand
Moleskine is globally known as a maker of iconic notebooks, basing their identity around their popularity among 19th century Parisian expats like Oscar Wilde, Ernest Hemingway, and Bruce Chatwin. After going public on the Milan stock exchange in 2013, Moleskine needed to convince investors that it was more than a notebook brand.
If you want to know more about this project, we would be happy talk