Which brands go and which brands grow during an M&A?
A merger or acquisition (M&A) is a crucial inflection point for your business and brand—and the evolution of the brand must be as calculated as the business reasons behind the transaction.
When merging organizations with a portfolio of brands to consider, focused growth requires dedicated, strategic thinking. Whether recasting the master brand or building a new portfolio, future success depends on the careful consideration of which brands stay, what the role of each brand will be, and which ones are simply subsumed.
There are a myriad of factors to consider when making these decisions. It's important to evaluate individual brands, as well as their relationships to one another. This involves delving beyond business concerns to explore legal and logistical considerations, as well as the brands' influence in diverse markets or regions. We've laid out the key considerations for brands undergoing a merger or acquisition and mapped a model that is designed to systematize this sensitive and complex process.
Getting the facts to inform your brand decision:
Legal first
Obviously, if there are legal reasons that a brand can't be used, the decision is already made. This isn't always black and white. Perhaps use of the brand name is limited to certain geographies, but your market wants to stretch. Maybe aspects of the identity are only valid for a particular time period. It's important to identify possible legal roadblocks before time, money and effort are wasted.
Customer visibility
Compare each of the brands in the decision set and determine which ones your customers know best. Visibility isn't everything, but it's a significant brand strength measure that can guide discussions around its role going forward.
Market position
Calculate the current standing of the brands in question. An up-to-date view of market share by brand, across categories, will give you an idea of which can provide the platform for business growth.
Market potential
Knowing where a brand stands is key for planning the business's future. Use primary research and simulation-based projections to determine the amount of share each brand under consideration would achieve in a market, with or without the others.
Cost to rebrand
Recasting a brand during a merger or acquisition can result in significant costs, which will vary widely case-by-case. Knowing what the expenses will be, relative to the potential returns, will provide a business foundation for your decisions.
Geographic reach
Some brands may be known almost universally, while others might require a greater push in certain markets. Evaluating just how far your brand stretches across different cultures and geographies will give you a more accurate view of the investments required.
Current equities
What does each brand in consideration communicate to audiences? The perception of one brand may be more in line with the management team's ideas of where the business should be in the future.
Audience targets
Identifying key audience segments is crucial to your brand decision. How important is it to keep communicating with those you already know, and are there new groups you need to engage? Establishing targets helps you determine how well each brand appeals to those you really want to reach.
Category stretch
When you're bringing together different product or services categories, it's important to consider the brand's boundaries. Does the identity and built-up equity of the current brand allow it to flex—or would applying it to different categories be too far a stretch? For example, Volkswagen wouldn't want to simply stamp its brand on a Bentley or a Porsche—the equities are too strong. Certain product brands simply don't stretch into new categories because the identity has become synonymous with what they offer. Knowing the answer to these questions—and the reasons behind them—lets you know where and how far the brand can grow.
A model for deciding where a brand stands:
This scheme outlines a process for arriving at a decision, but it's not one-size-fits-all; factors will vary. In some cases, for example, internal considerations will create a new checkpoint, if adopting the brand in question presents significant risk of employee attrition. Prioritizing and connecting these considerations is the most effective way to build and grow the new M&A brand or portfolio.
Knowledge is power. Making gut decisions during a merger or acquisition can lead to pitfalls down the road—ones that end up unraveling your growth strategy. Employing smart analytics, research and data, and a customized tool for evaluating the role of the brands in question will focus your strategy and create the strongest foundation for growing the newly compounded business.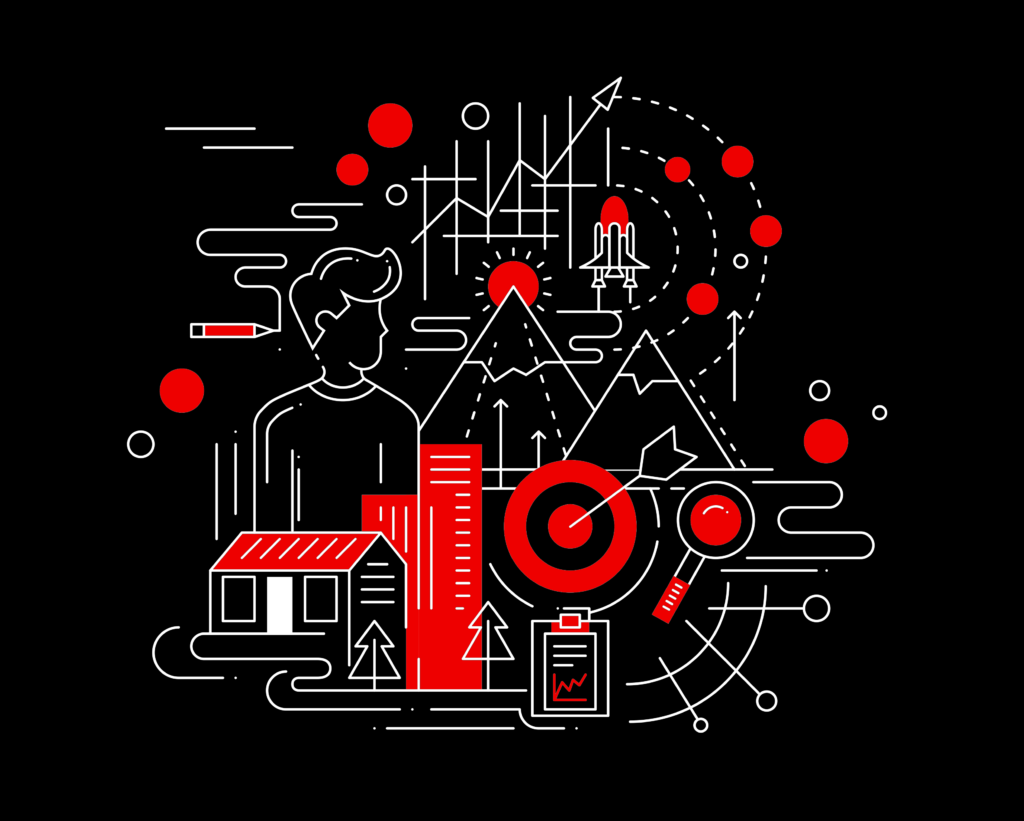 Building a market-ready M&A brand