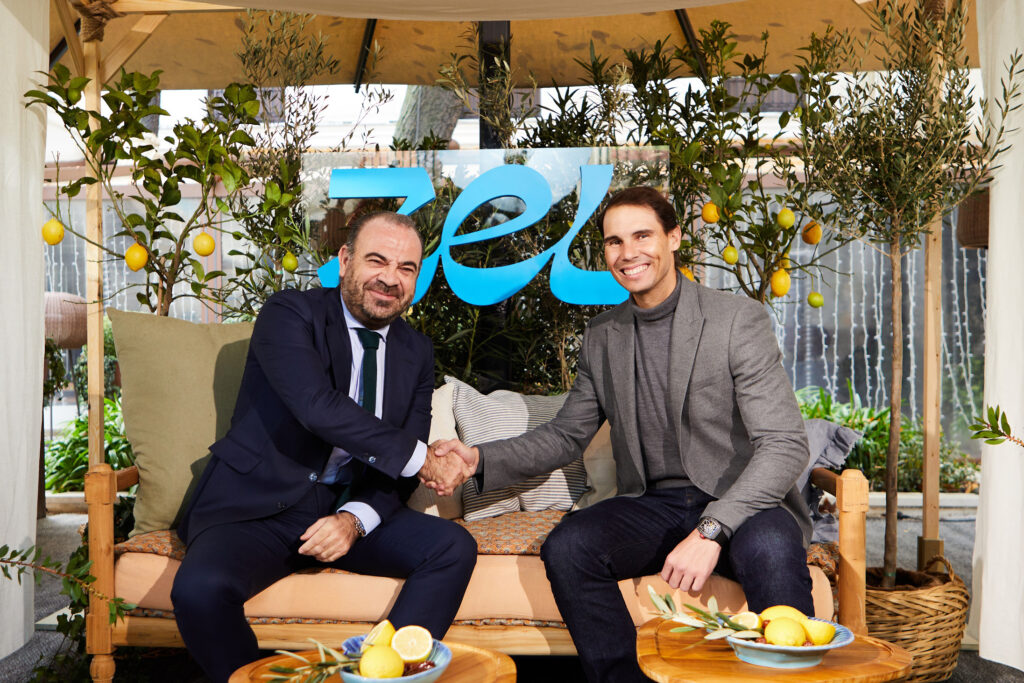 Zel
A Meliá Hotels International & Rafa Nadal brand
Office: Madrid
The hospitality industry is in constant evolution, shifting from functionality to emotion; customers are increasingly looking for experiences rather than destinations, and have a stronger interest in their own wellbeing when on vacation or when enjoying a few hours of their free time.
Moreover, after the COVID 19 pandemic, the lines between work and leisure have been blurred and there is a trend of people looking for longer stays that imply meaningful connections with the destinations and communities. All this is underlined by a purposeful sustainable mantra.
To meet the expectations of a medium-upscale audience seeking vibrant experiences with a Mediterranean touch, the Meliá and Rafa Nadal brands joined forces creating Zel, a new concept for the hospitality sector.
Meliá, as an expert brand in the hospitality field with a strong global footprint, and Rafa Nadal, as a charismatic brand with a bold and energetic spirit, share values such as authenticity, celebration and innovation, but also bring into the mix additional attributes that complement one another, allowing both brands to act as powerful ambassadors of the Mediterranean lifestyle.
Zel targets 'moment maximisers' and 'enjoyment masters' who are attracted to the Mediterranean culture but also want to grasp some local flavour of the destination. Zel provides them with exciting experiences while focusing on their wellbeing through a broad and balanced interpretation of it: energy and excitement fluctuate along the day across a wide offering including training, gastronomy, live music, etc.
The new brand invite travelers to dream, to seize every moment, improvise and go with the flow. Reminiscent of long Mediterranean nights, it encourages outdoor living and highlights rooftops and open areas as essential parts of the hotel, where one can feel the energy that comes with this unparalleled lifestyle. The name Zel is inspired by 'cel', the Majorcan word for 'sky', carrying us to a place where life is enjoyed outdoors
With the ambition of opening 20 destinations around the world in the next 5 years, Zel aims to bring the Mediterranean lifestyle closer to key audiences internationally. Zel is all about new experiences and meeting new people. It's about wellbeing but in a relaxed and joyful manner. It's where 'things happen', where you can celebrate creativity and experiment with gastronomy in the open air. Ultimately, where you can enjoy life as you'd expect a Mediterranean would do.
The name Zel is inspired by 'cel', the Majorcan word for 'sky', carrying us to a place where life
is enjoyed outdoors.