Best Global Brands 2020: Methodology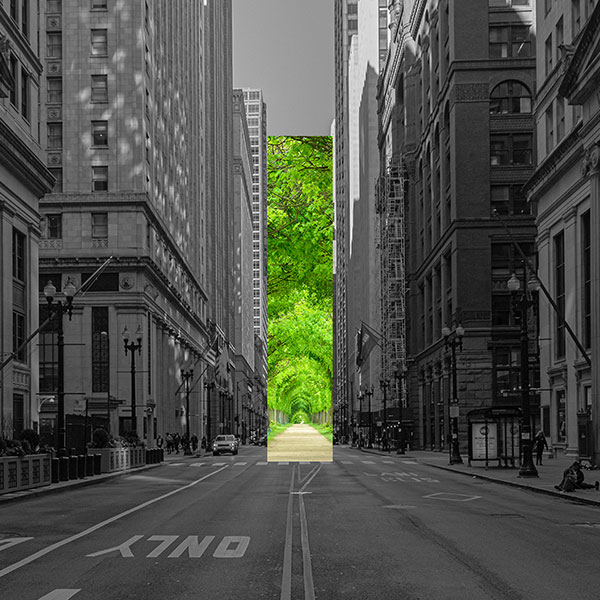 Applications for brand valuation
Interbrand's brand valuation methodology seeks to provide a rich and insightful analysis of your brand, providing a clear picture of how your brand is contributing to business growth today, together with a road map of activities to ensure that it is delivering even further growth tomorrow.
Brand activation roadmap
Valuation analysis is also used to support the business case for Iconic Moves, combining market research with financial modelling to quantify potential impact, investment and ROI.
Brand impact business case
There are a wide range of brand-driven and commercially driven uses cases for valuation where Interbrand has particular expertise:
Target setting and brand roadmap activation
Informing commercial negotiations or disputes
Creation of brand licensing structures to comply with transfer pricing regulations and create budget for brand investment
Supporting share price through investor communications
Making the case for brand investment
When Interbrand conducts valuations for financial or commercial reasons, we also provide strategic branding recommendations, in addition to delivering a rigorously analyzed and defensible valuation number. This delivers value to the business—beyond the knowledge of the value alone.
Criteria for Inclusion in Best Global Brands
To be included in Best Global Brands, a brand must be truly global, having successfully transcended geographic and cultural boundaries. It will have expanded across the established economic centers of the world and entered the major growth markets. In specific terms, this requires that:
At least 30 percent of revenue must come from outside of the brand's home region.
The brand must have a significant presence in Asia, Europe, and North America, as well as geographic coverage in emerging markets.
There must be sufficient publicly available data on the brand's financial performance.
Economic profit must be expected to be positive over the longer term, delivering a return above the brand's cost of capital.
The brand must have a public profile and sufficient awareness across the major economies of the world.
The brand's 'Brand Strength Score' must be equal to 50 or above.
These requirements—that a brand be global, profitable, visible, and relatively transparent with financial results—explains the exclusion of some well-known brands that might otherwise be expected to appear in the ranking.
Methodology
Having pioneered brand valuation in 1988, we have a deep understanding of the impact a strong brand has on key stakeholder groups that influence the growth your business, namely (current and prospective) customers, employees, and investors. Strong brands influence customer choice and create loyalty; attract, retain, and motivate talent; and lower the cost of financing. Our brand valuation methodology has been specifically designed to take all of these factors into account.
Interbrand was the first company to have its methodology certified as compliant with the requirements of ISO 10668 (requirements for monetary brand valuation) and played a key role in the development of the standard itself.
There are three key components to all of our valuations: an analysis of the financial performance of the branded products or services, of the role the brand plays in purchase decisions, and of the brand's competitive strength.
1. Financial Analysis
This measures the overall financial return to an organization's investors, or its economic profit. Economic profit is the after-tax operating profit of the brand, minus a charge for the capital used to generate the brand's revenue and margins.
2. Role of Brand
This measures the portion of the purchase decision attributable to the brand as opposed to other factors (for example, purchase drivers such as price, convenience, or product features). The Role of Brand Index (RBI) quantifies this as a percentage. RBI determinations for Best Global Brands derive, depending on the brand, from one of three methods: commissioned market research, benchmarking against Role of Brand scores from client projects with brands in the same industry, or expert panel assessment.
3. Brand Strength
Brand Strength measures the ability of the brand to create loyalty and, therefore, sustainable demand and profit into the future. Brand Strength analysis is based on an evaluation across 10 factors that Interbrand believes constitute a strong brand. Performance in these areas is judged relative to other brands in the industry and relative to other world-class brands. The Brand Strength analysis delivers an insightful snapshot of the strengths and weaknesses of the brand and is used to generate a road map of activities to grow the brand's strength and value into the future.
As a leader in brand measurement and valuation, Interbrand periodically reviews its frameworks and methodologies to ensure they continue to reflect how valuable brands are built and managed.
The three-pillar structure of Brand Strength makes it more dynamic, forward-looking, and aligned to how strong brands are built today.
Our 10 Brand Strength factors are based on both internal and external dimensions. Collectively, the factors capture how successful brands are built today:
Leadership: factors are collectively more dynamic and customer-centric, reflecting Interbrand Thinking, and we are expanding the importance of Responsiveness, based on analysis of Best Global Brands data.
Direction
The degree to which there is a clear purpose and ambition for the brand, a plan to deliver on them over time, and a defined culture and values to guide how those plans should be executed.
Alignment
The degree to which the whole organization is pulling in the same direction, committed to the brand
strategy and empowered by systems
to execute it across the business.
Empathy
The degree to which the organization is in tune with customers and wider stakeholders, actively listening to and anticipating their evolving needs, beliefs and desires, and responding effectively and appropriately.
Agility
The speed to market that a company demonstrates in the face of opportunity or challenge, enabling it to get ahead and stay ahead of expectations.
Engagement: brings a sharper focus on the interactions between your customers (and other audiences) and your business that shape their perceptions and behavior and is aligned with what we know from consumer science about the importance of building memorable brands.
Distinctiveness
The existence of uniquely ownable signature assets and experiences that are recognized and remembered by customers and difficult to replicate.
Coherence
The degree to which customer interactions, whilst varying depending on channel and context, remain authentic to the brand's narrative and feel.
Participation
The degree to which the brand has the ability to draw in customers and partners, create a sense of dialogue and encourage involvement and collaboration.
Relevance: represents the result of effective brand building from the customer's perspective. Based on analysis of Best Global Brands data, we have 'unpacked' the most important factor from our old framework, Relevance, into its individual parts.
Presence
The degree to which a brand feels omnipresent to relevant audiences, is talked about positively, and is easily recalled when a customer has a need in the brand's category.
Trust
The extent to which a brand is seen to deliver against the (high) expectations that customers have of it, is perceived to act with integrity and with customers' interests in mind.
Affinity
The degree to which customers feel
a positive connection with the brand, based on the functional and/ or emotional benefits provided, and/or a sense of having shared values.