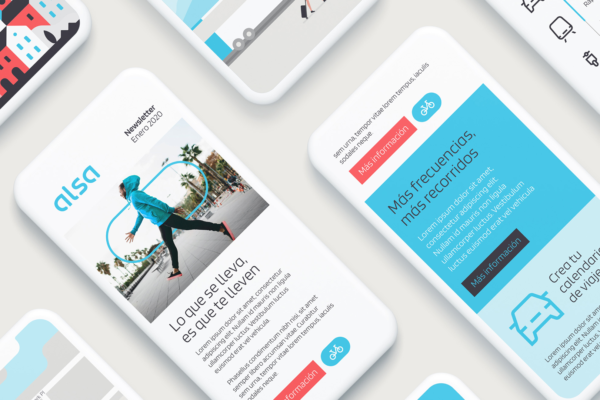 ALSA
Office: Madrid
In just the last few years, Spain's transport sector has changed dramatically. People weren't just looking to go from A to B, but to find connected, shared and sustainable mobility solutions. And new operators from other categories were beginning to enter the space.
Alsa, one of Spain's most iconic brands and the country's leading bus transportation company, were faced with these challenges. The 97-year-old brand needed to adapt and position itself as an operator that offers integrated mobility solutions and satisfies people's desire to move wherever they want, and whenever they want.
Interbrand Madrid partnered with Alsa to help the company with its new positioning. The business needed to look beyond the traditional bus businesses and offer additional modes of transport. We helped them accomplish that with a refreshed brand identity and a new mission statement that was focused on bringing people together in a safe and sustainable way.
The new brand is transforming mobility into a service – offering customers not just a functional experience, but an emotionally-engaging one too. This is reflected in their new values which are: relevant innovation / passion for connection / compromise with simplicity.
Alsa has now shifted from a traditional transport company into a modern mobility provider that provides multimodal, connected transport solutions. The result is a more global brand, which is better equipped to lead in its industry and effectively aligns itself with the needs of today's customer.
The new brand launched in December 2019 and implementation has already commenced.