Cisco CMO Carrie Palin on accelerating growth with B2B marketing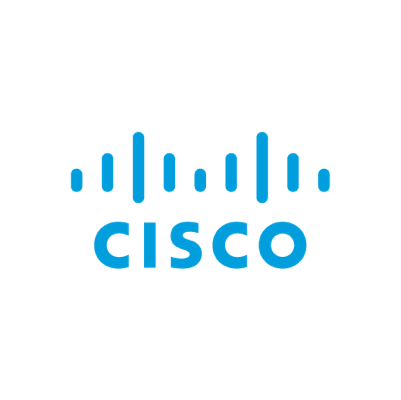 Q&A with Carrie Palin, SVP & CMO, Cisco

Our analysis shows that B2B brands are built differently from B2C brands. There are a lot of similarities, but it's almost like the magic is in the 10% to 20% that is different between how successful B2B and B2C brands are built. Do you agree with that? And if so, what do you think are those little pieces that really ensure that a B2B brand is successful? What does that look like?
I will tell you, the convergence of the consumer experience into B2B marketing has really changed things. It's not exactly the question you asked, but what I will say is our audiences expect to have just as high quality of an experience when they're buying on consumer websites like nike.com as they are when they come to cisco.com. It needs to be clear, quick, engaging and ferociously simple.
On the digital front, B2B marketing has really upped the ante and become cooler and that's unexpected, right? Of course I'm going to have a cool experience when I'm designing a shoe on nike.com, but who knew that you could come to cisco.com and you could very quickly discover, try, play with and fall in love with our products as well? As a B2B marketer, it's progress that we're all proud of and continue to innovate against. As a consequence, the best and the brightest marketers from the best grad schools have been flocking to Silicon Valley working for tech B2B because there's so much marketing innovation and opportunity. When you're recruiting top talent and they're choosing us over the well-known consumer brands of the world, that's awesome!
B2B marketing has really upped the ante and become cooler and that's unexpected, right?"

Do you think this is driven by the customer demanding a different type of experience, or is it because the marketers are different people who create the different experiences, and now people are responding that that's what they want?
Over the last 12+ years, meaningful martech innovation has changed everything. It has revolutionized the partnership between sales and marketing by equipping marketers with crucial insights and analytics to drive revenue alongside sales. Even in the largest B2B companies, upwards of 25% of top line revenue is now coming from marketing that is additive to sales efforts today. But maybe the most important consequence of this innovation is the ability for B2B marketers to truly see and understand their customers' as humans, and not just a cog in the business. That understanding allows for a level of customer intimacy to be achieved that was previously unattainable.
As you say, marketing historically has not been the top priority within a B2B tech organization. It sounds like you're building the case for investment. Is it now because there is an ROI, there's a more measurable impact? Is that what makes it easier, or is that what's helping you galvanize the organization around that?
I think we finally have the ability to prove meaningful P&L impact. We can actually attribute sourced revenue and growth to marketing in most B2B companies. This legitimizes Marketing's contribution to the business as the data doesn't lie. And that has made it easier for leadership teams to make more intentional investments in marketing as a growth engine for their companies.
In terms of the shifting nature of customer expectations, one of the interesting stats I saw was the percentage that 65% of all B2B buyers are now millennials. Is this emphasis on the values of a company ethics, integrity, ESG, is that playing more into customer decision making? And if so, what are you doing about that?
Hugely, and we're doing a lot about that. I joined Cisco a year and a half ago and it's one of the primary reasons I wanted to go to Cisco. I was interviewing with other companies at the time and Cisco was clearly the leader, because this is a Fortune 100 company that has an actual soul. We wear that soul on our sleeve every day. There are some markets that are requiring ESG in RFPs, and some that aren't yet. We are still leading with that. But it's not just ESG; there are humans who are suffering all around the globe and Cisco is using our technology and lending our people to help. 75% of our workforce globally will be millennial and Gen Z by 2025. We are, as you know, a very highly-trusted, iconic, awesome, wonderful brand. People know Cisco. They love Cisco. But I wouldn't say we are quite as 21st century sexy as we'd like to be for that cohort.
Now we're leaning into our technology solutions in a more witty, interesting and engaging way. We just launched our new security brand campaign in market this week. I think a lot of people will be surprised that Cisco is behind it. It's clever, youthful, super up-beat, and relies heavily on music because that's a distinct brand language for millennials. It cuts through the sea of sameness with our competitors and truly stands out.
One of the things we're finding as we're looking at B2B brands on the table, the fastest growing brands are the ones that rank high in the brand strength factor of participation. It's really that engaging with a customer beyond the transaction and having people want to participate with the brand. We're seeing that as the single most differentiator. That need to have a different type of engagement with a customer and have them be part of the Cisco family-do you see that as being a critical component?
It's huge. We have a really high investment in partnerships and sponsorships that are critical to that engagement. You'll see everything from Riot Games, which has become massively important to the Millennial and Gen Z cohort, and we have meaningful partnership with Global Citizen—an amazing organization that seeks to eradicate global poverty. We are also partnering with McLaren racing. We looked at a lot of Formula One teams, but chose McLaren because they have the highest fan engagement around the globe and a team philosophy of hard work and integrity that is values-aligned with Cisco. We are also endeavoring into partnership with the Women's World Cup as an extension of corporate efforts around women in leadership, diversity, equity and inclusion.